Club Officials
Club Captain 2023-2024 - Martin Renton
Handicap Secretary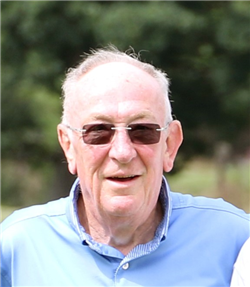 Thank you to Gerald Williams for volunteering as Handicap Secretary
Handicap and Competition Committee
Thank you to our Handicap and Competition Committee members for volunteering to be a part of this committee and for the time and effort they put into the club throughout the year
| | |
| --- | --- |
| Martin Renton | Current Club Captain |
| TBC | Current Vice Captain |
| Malcolm Harding | Current Senior Captain |
| Gerald Williams | Handicap Secretary, Club Captain 2016 |
| John Blair | Previous Senior Captain |
| TBC | Senior Vice Captain |
| Julian Sliwinski | Head Greenkeeper |
| Natalie Lowe | Office Manager |
| Lee Barrett | Club Captain 2006, 2021 & 2022 |
Senior & Ladies Section
Thank you to Malcolm Harding for volunteering as Senior Captain.

Malcolm organises and arranges the Senior inter-club matches which are played mid week plus the Ladies and Senior Spring Trophy and Ladies and Senior Championship.
M4 Senior Winter League
Thank you to Dave Coulson for volunteering to Captain the M4 Senior Winter League.
In the papers
Many thanks to Dick Sawdon Smith for kindly volunteering to get Theale Golf Club's news into the papers when and where he can.